Socrates Sculpture Park (map)
SkowheganPERFORMS 2016
Saturday, May 14 // 2–6PM
Socrates Sculpture Park // map
SkowheganPERFORMS is back for its sixth season after a rainout this past fall –– coinciding with Socrates Sculpture Park's 30th year and Skowhegan's 70th. This iteration of our annual day of performance is meant to celebrate 100 cumulative years of supporting artists, and is followed by a picnic for alumni and family.
Performances are one moment or ongoing, take place at specific locations or throughout the entire park, and necessitate various levels of participation from audience members and existing sculptures in LANDMARK, an exhibition featuring several Skowhegan alumni and underscoring the collaborative nature of both the performances and our respective organizations.
LANDMARK features eight different artist projects including a newly commissioned major earthwork by Meg Webster (F '96). Additional artists in the exhibition include Abigail DeVille (A '07), Brendan Fernandes, Cary Leibowitz, Jessica Segall (A '10), Casey Tang, the curatorial collective ARTPORT_making waves, and a Broadway Billboard by Hank Willis Thomas (A '05).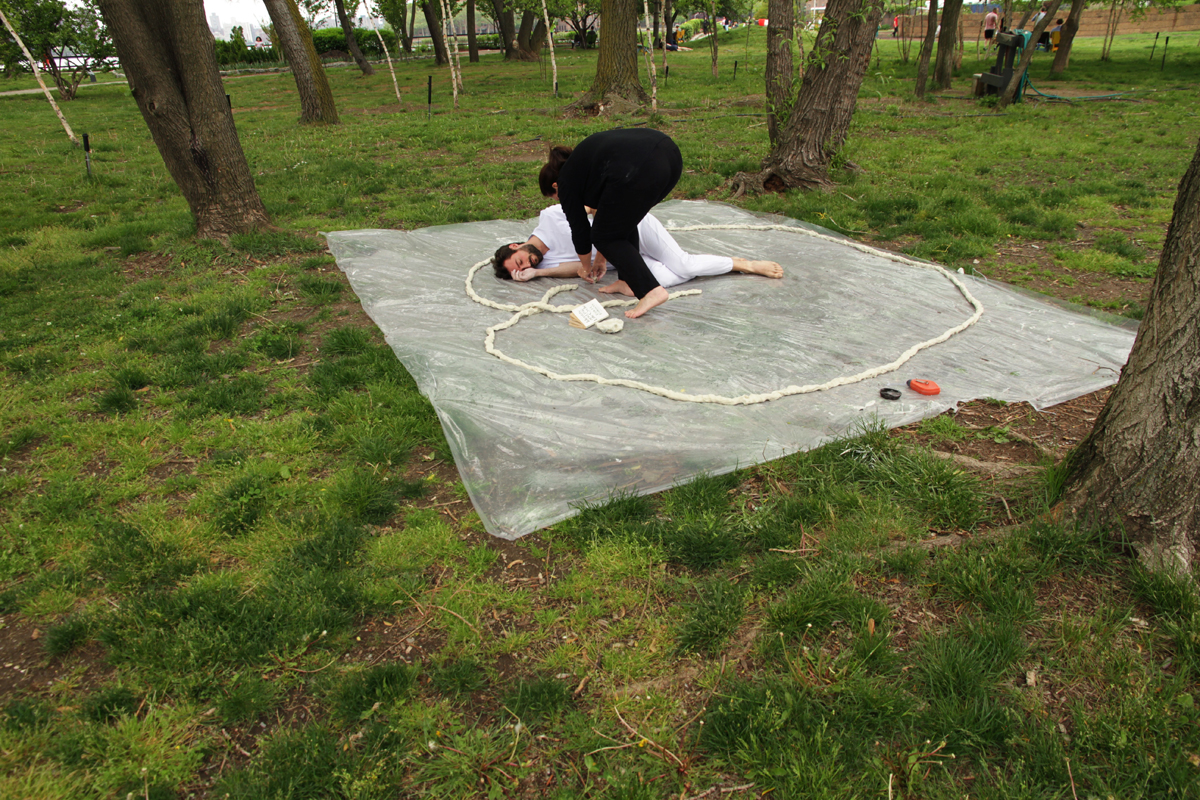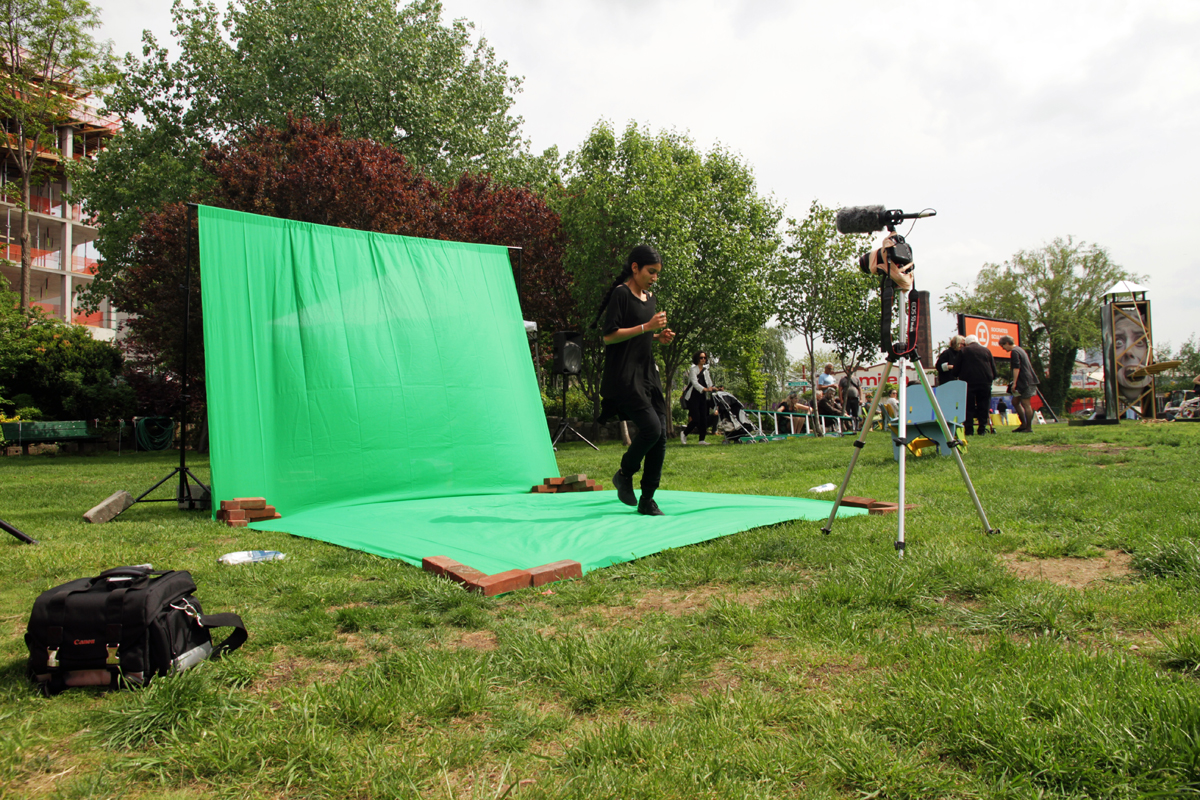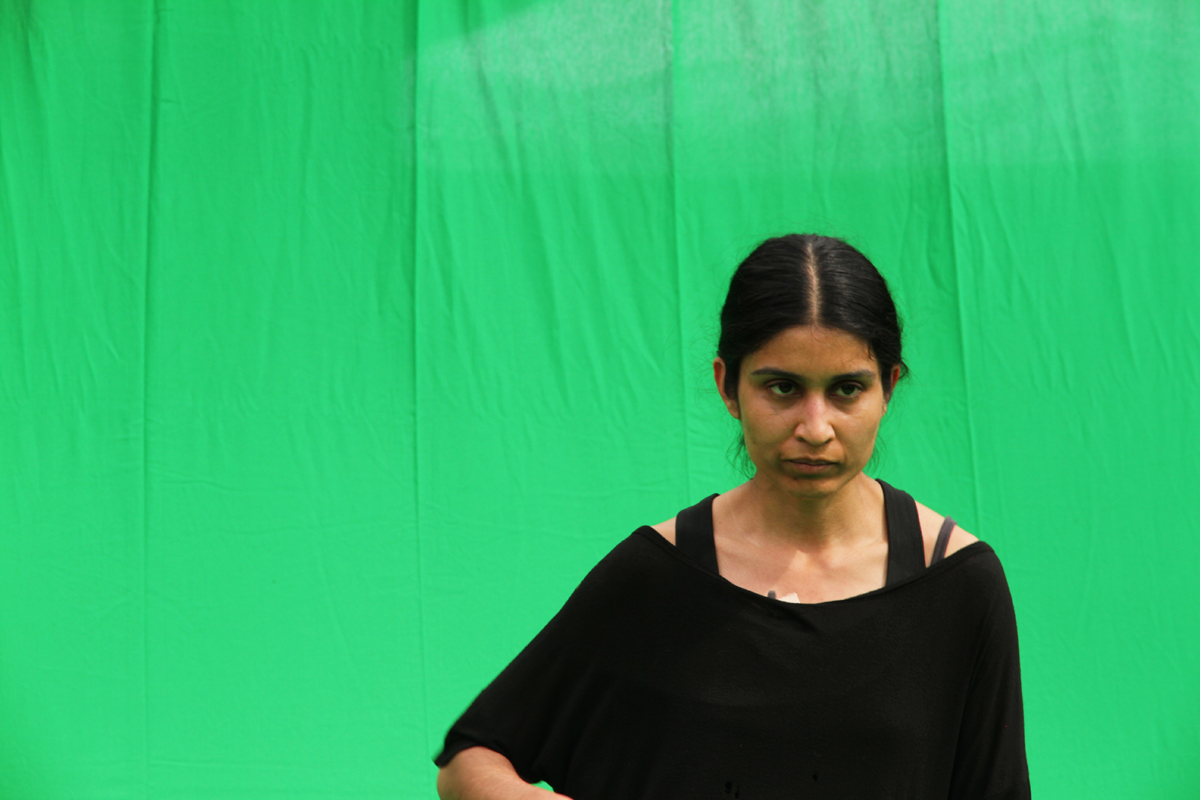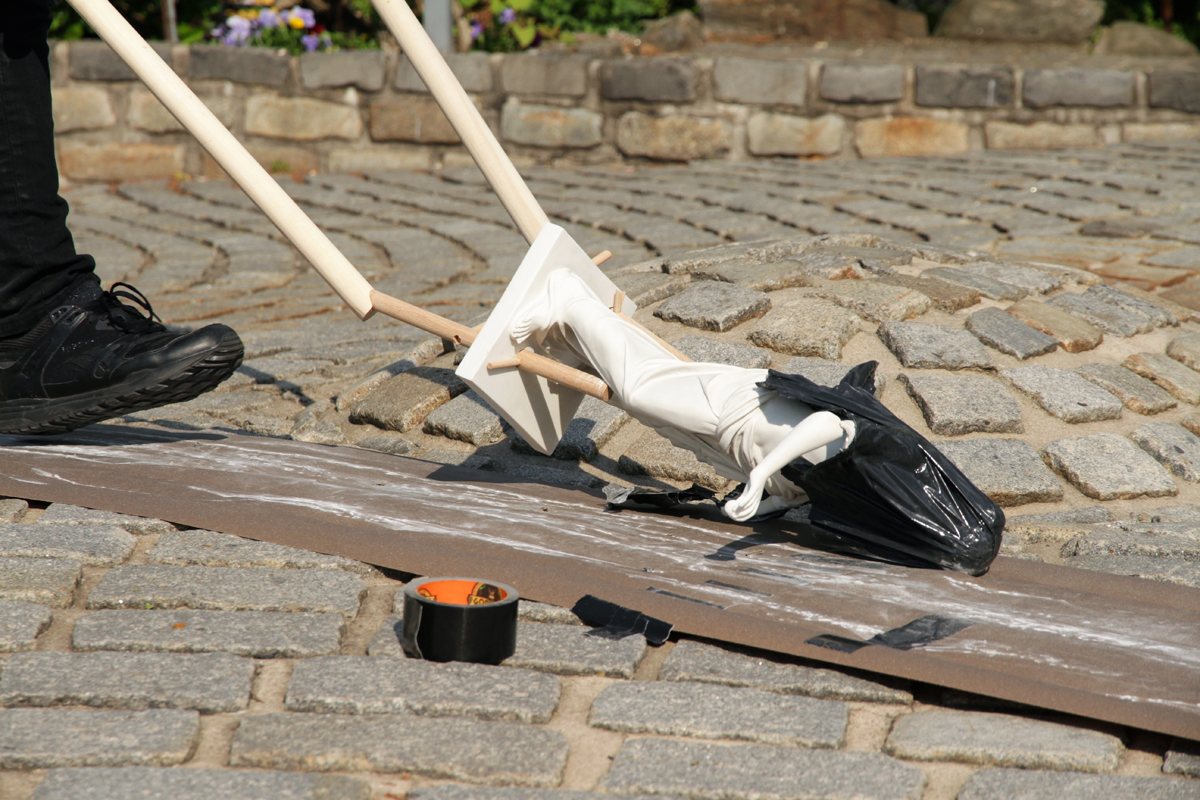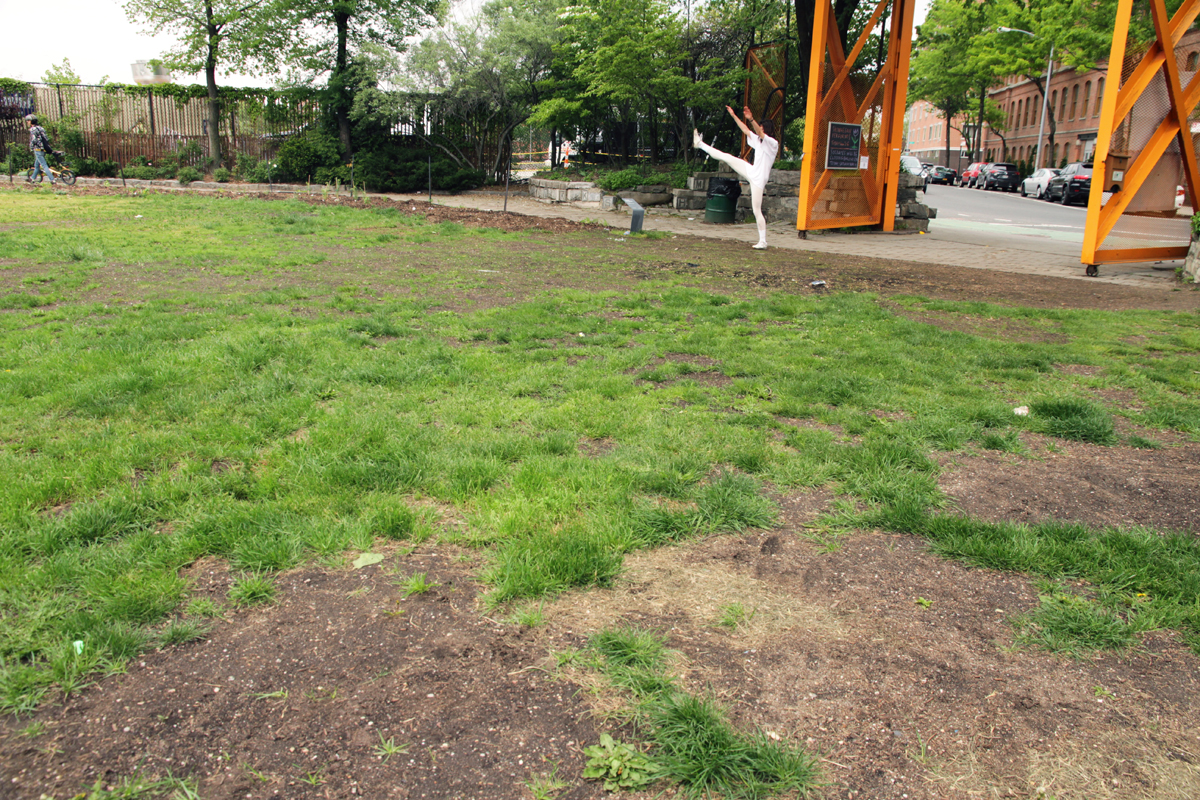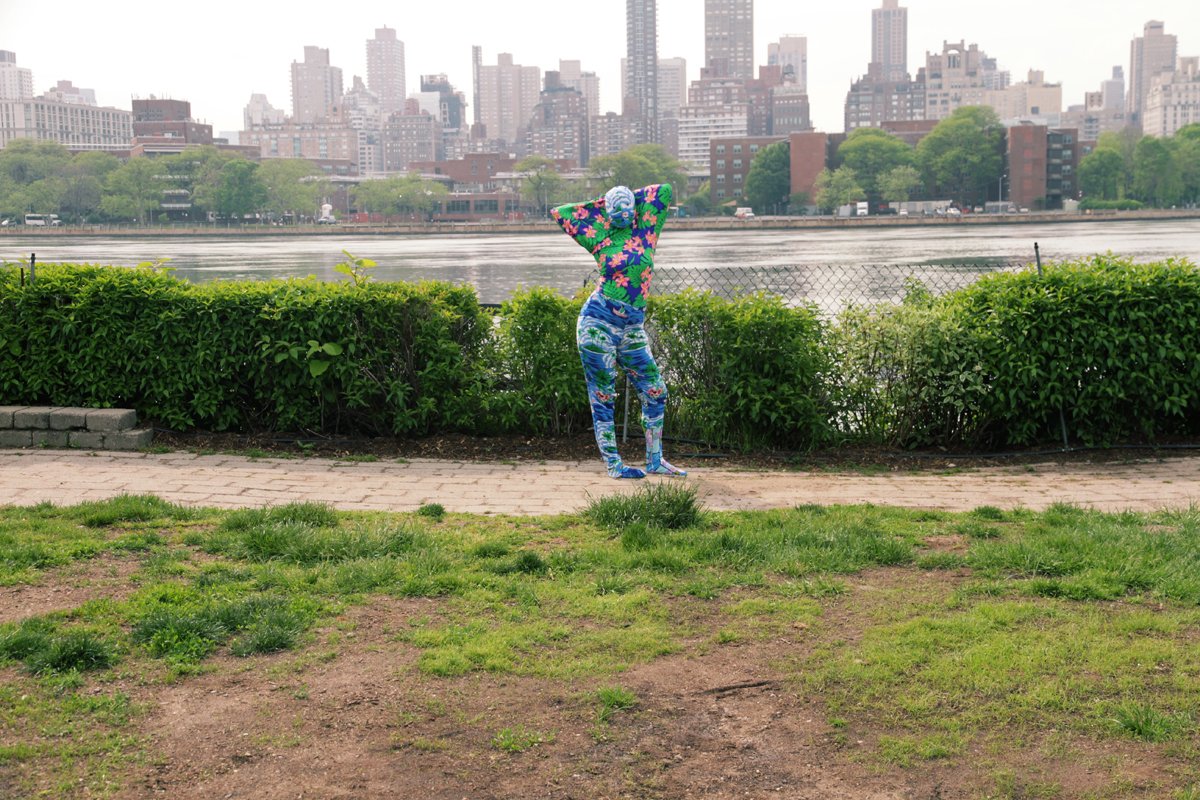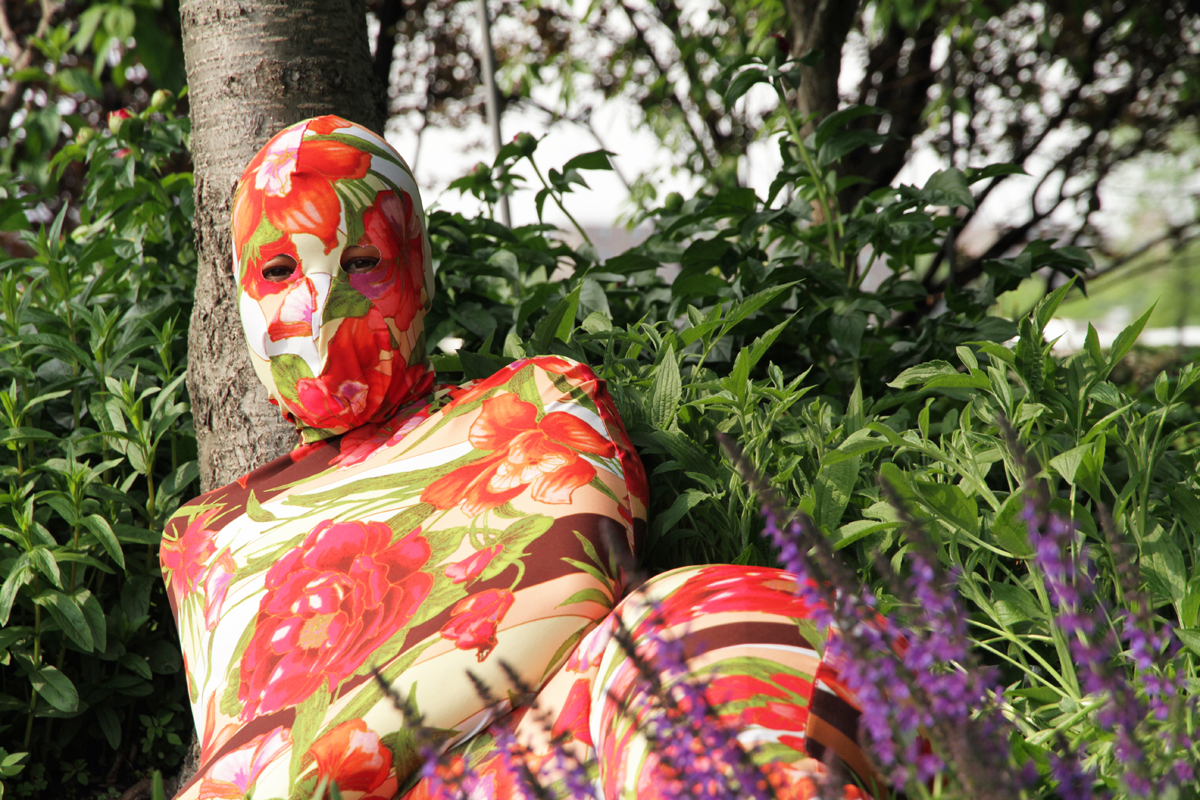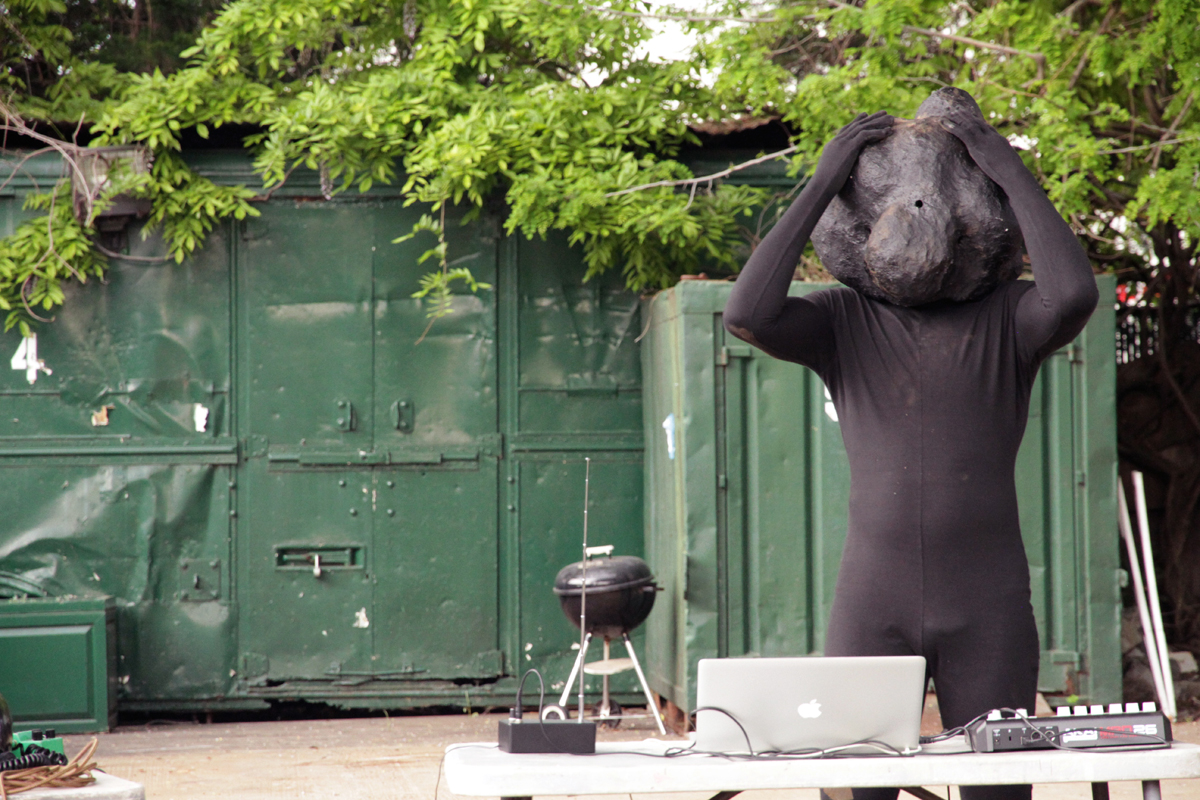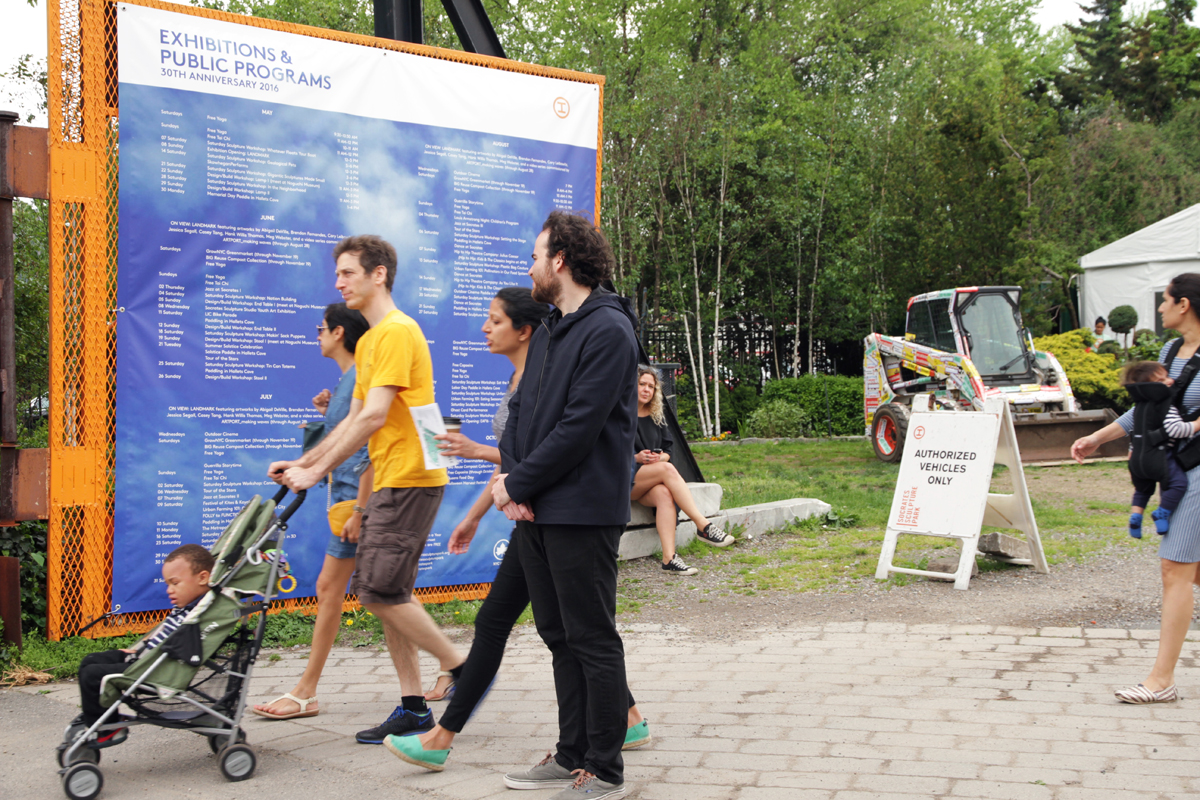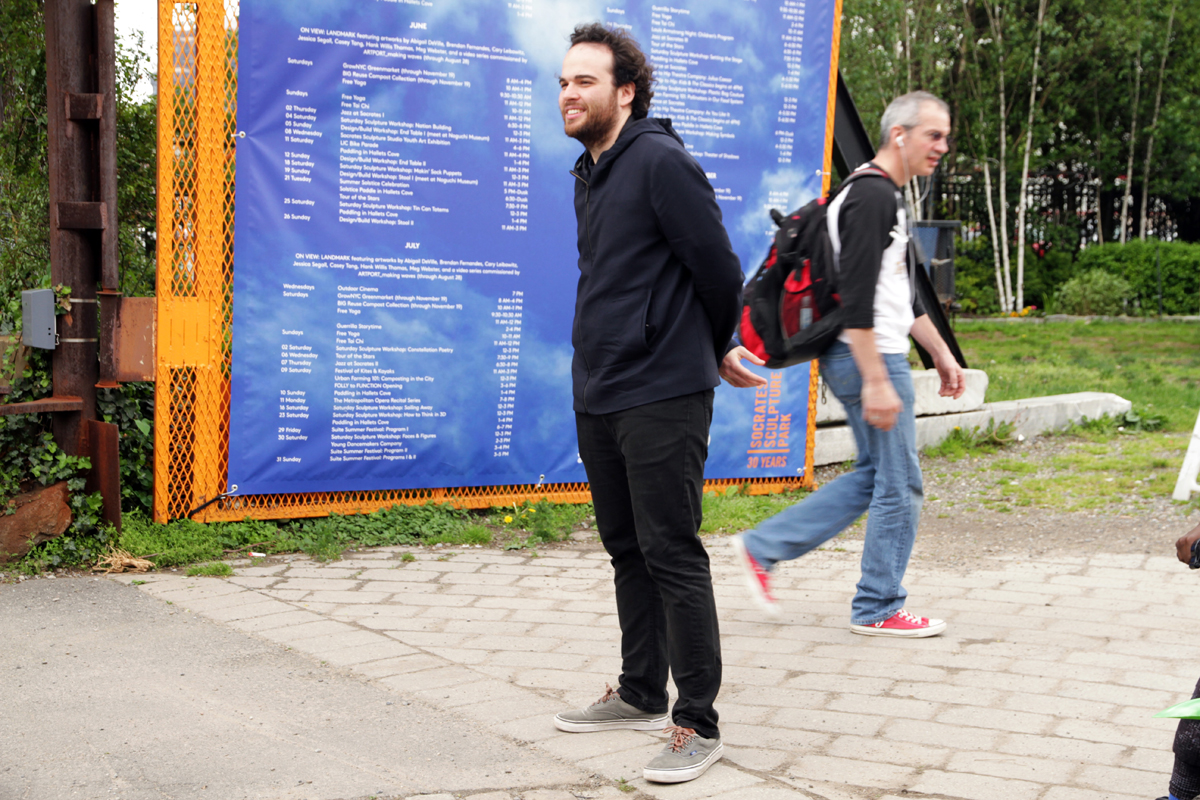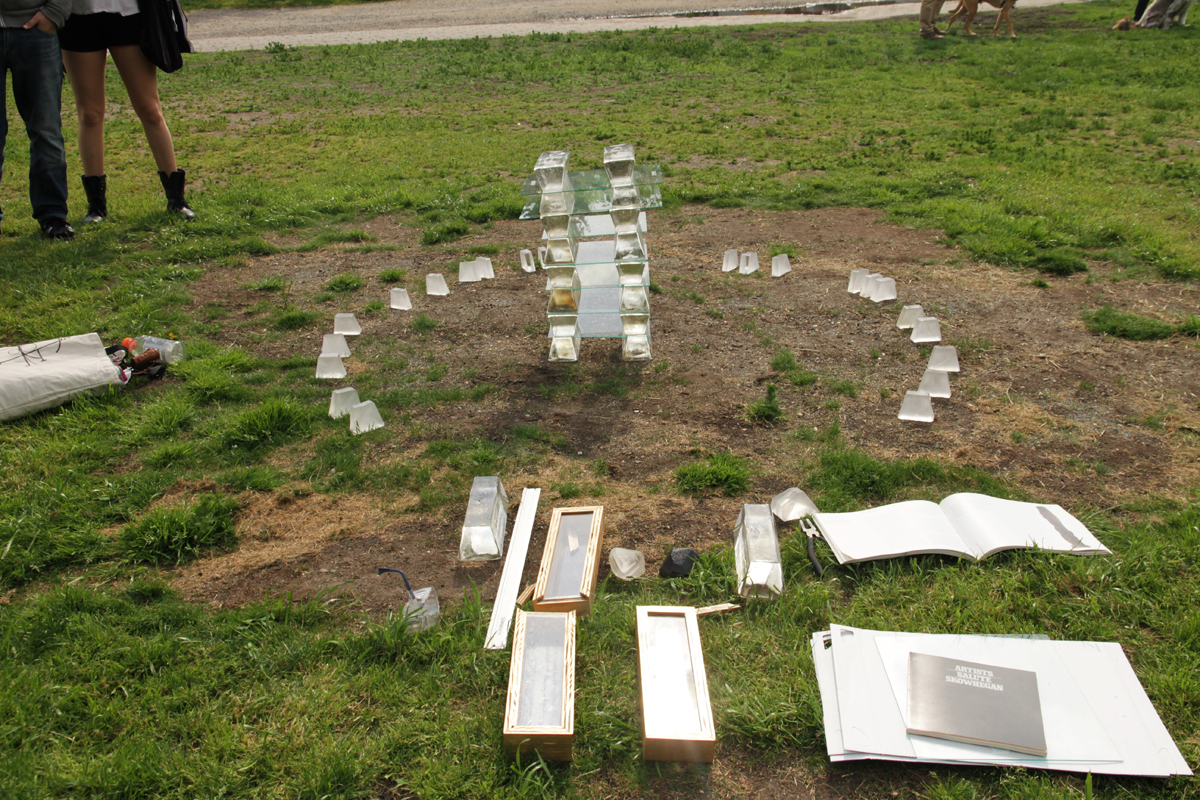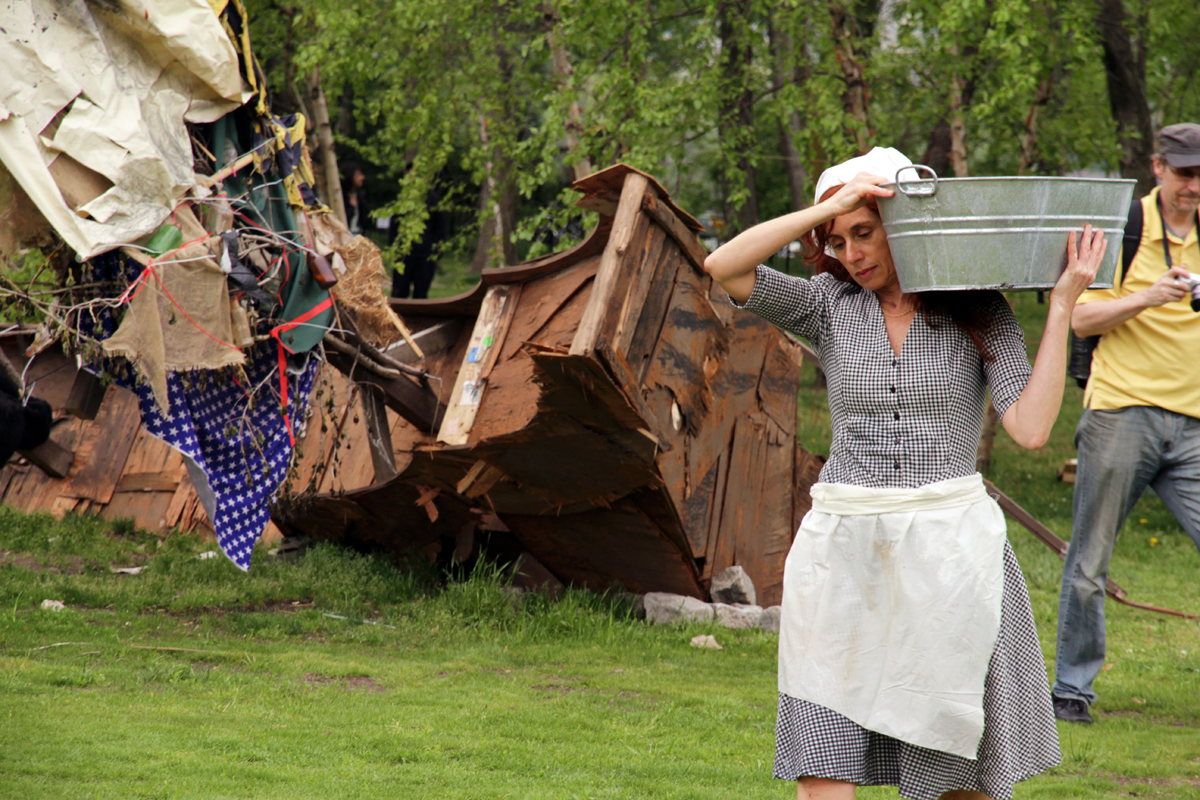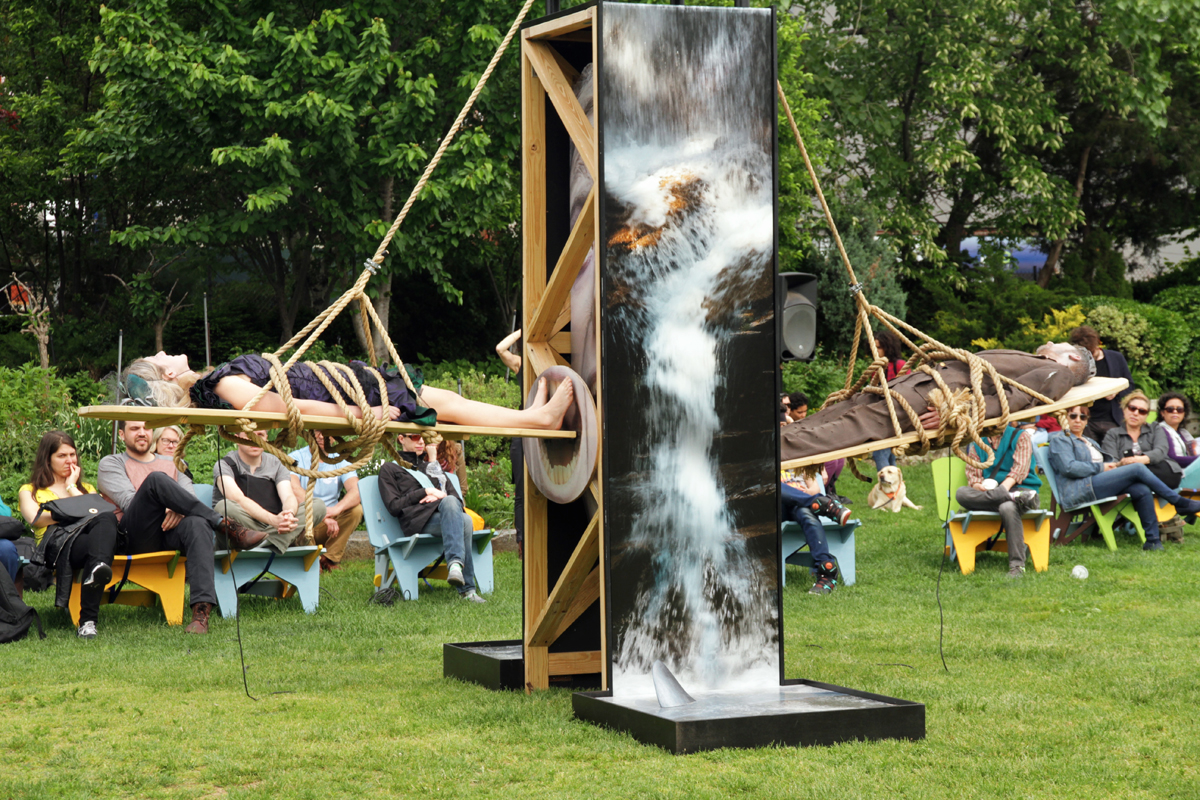 30+70 // an after-hours picnic party
6PM–dusk // following SkowheganPERFORMS
RSVP // RSVP@skowheganart.org
Socrates Sculpture Park and Skowhegan School of Painting & Sculpture are collectively turning 100!
To celebrate the centennial, alumni from both programs are invited to an after-hours re/union featuring live music, ping pong, positive vibes and more. There will be beer and a falafel food truck, but BYOB/P(icnic) is recommended for an optimal lounging experience.
George Monteleone (A '12) will perform music in varied phases of determinacy. Sound on sound for voice, multi-instruments, and ephemeral material.
...and after, with Doreen Garner and Kenya (Robinson) (A '14), AUNTIE TEAM proudly presents Bouncing + Behaving, the inaugural pop-up broadcast of our hit radio show #trashDAY. It's a PG piece, a break from our more obscene stylings, but no less buoyant on the truth telling tip. Imagine a blonde feathered wig, straight out the box, skimming the shoulders with a side part bang – a coquettish coterie. We're thinking New Orleans Bounce with a dollop of Disney and an inflatable castle, no shoes – a teaser to set the tone. We'll have the rhythm, the Rossi and the Ratchetpiece Theatre to round out the set.
The park will close early at 6PM for this special soirée. Come for the whole day or just the afterparty—but make sure to RSVP in advance to receive updates about cancellations or new afterparty venues.
View Event →