Matthew Brannon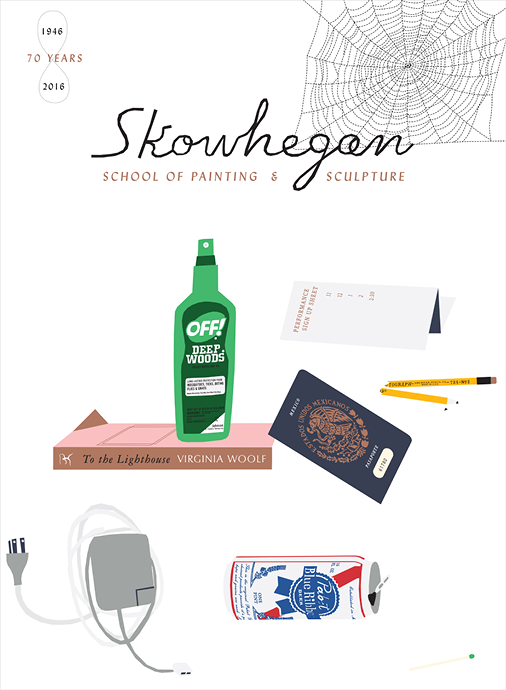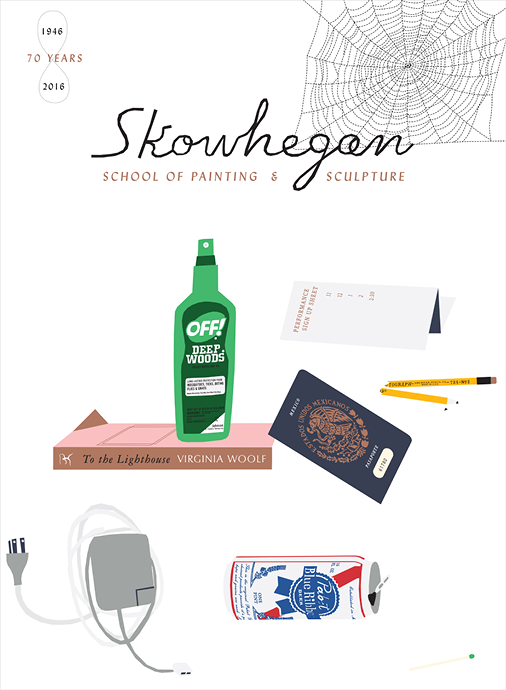 Matthew Brannon
Faculty 2013
Skowhegan 70th Anniversary Poster (2016)
12-color screen print on uncoated vellum
30 x 22 inches
Printed by Triple Stamp Press
Production underwritten by Samuels Creative & Co.
Edition of 140 with 10 APs (picture 1)
($250)
Two forms of this work are available for purchase; see the special edition print here.
Matthew Brannon is known for his use of fine art printmaking alongside a classic sense of graphic design as a means of camouflaging his often unpleasant and/or absurd content. Using screen printing as a form of analogue reproduction, Brannon's images carry both the suggestion of mass replication and aura of original artworks. The Skowhegan 70th Anniversary Poster is part of a lineage of special event posters created for Skowhegan since the 1960s by artists like Alex Katz, Jacob Lawrence, and Ben Shahn. Brannon lives and works in New York City and is represented by David Kordansky Gallery, LA and Casey Kaplan, NY.